Owners of commercial structures intend to develop their own business, so they look for new opportunities in countries offering various benefits and more convenient conditions. Most entrepreneurs give preference to the jurisdictions providing the next-mentioned:
favorable tax system;
stability of political environment;
loyal laws;
simplified process of licensing;
good basis for doing commercials.
Benefits of doing business abroad
The main advantage of working abroad is a profitable economy. It is much easier to conduct commercial deals in a stable economic situation, because you do not have to bear in mind a possible decrease in profits.
All businesspersons face difficulties on the way of registering their enterprises. Besides establishment and licensing, there are other problems such as launching a company, finding right client-oriented strategies, etc. You may entrust the process to our professionals who know how to collect documents properly and how to communicate with regulators.
Offshore jurisdictions set low interest rates for doing commercials, which can also greatly affect income. Launching commercials abroad, entrepreneurs can earn much more than in their own country, because the target audience coverage is also increasing.
We should also take into account corruption. Due to the corruption, plenty of entrepreneurs cannot develop their business in their native state. In many other countries, this issue is more demanding, which also contributes to the decision of firms to operate offshore.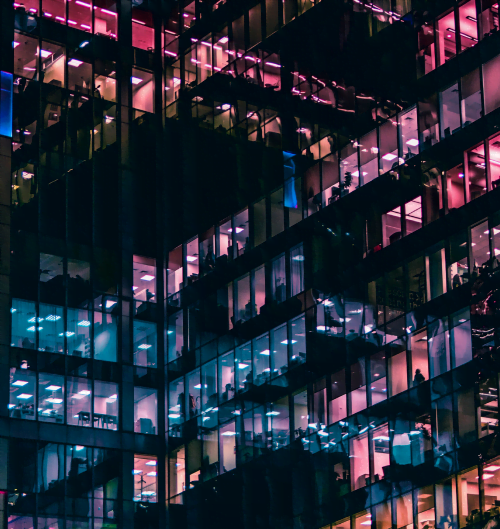 Which business is profitable to transfer to an offshore zone
It is most profitable to work through offshores for the following categories of enterprises:
organizations cooperating with the global market. If you manufacture products in your own country, a very good solution would be to register a foreign company for sales around the world;
those who diversify assets and risks. You can withdraw your own income abroad to protect assets from confiscation, devaluation and systemic risks;
those who intend to optimize profit flows. These are often large enterprises that want to ensure the distribution of resources in several lines and control them from offshores. It also contributes to the reduction of tax commissions;
business associated with a high degree of risk, in particular, gambling firms;
if it is necessary to ensure the protection of assets, offshores may be used in order to take possession of real estate, cars, ships, etc. In this way, it is easier and cheaper to transfer property to heirs in the future. It will also be easier to protect the right of ownership from raider seizures and other difficulties.
It is worth adding that offshores are often needed to launch a specific business not allowed in the country of residence. This list includes casinos, crypto-firms, brokerage companies, etc.
Types of offshore licenses
There're main several types of offshore licenses:
trading operations with currencies in the Forex markets;
currency exchange services;
money transfers;
transaction processing;
initiating deposits;
operations with securities, options, futures and debt obligations;
asset management;
activities of Forex brokers;
settlement and cash services;
intermediary in financial transactions;
online casino;
non-bank credit company;
tour operator;
recruiting agency;
software provider.
In addition to the financial services industry, E-commerce, gambling-sphere, insurance and banking organizations require mandatory licensing.
It is also necessary to obtain an appropriate offshore financial license in order to be a qualified intermediary or advisor in the financial industry. If such a permission is absent, any of your deals will be considered illegal and criminally punishable.
Popular countries to get financial licenses offshore
Isle of Man, Malta, Alderney and Curacao are popular to get gambling permission. At the same time, Romania, Great Britain or Georgia are better suited for firms wishing to run land-based gambling.
Estonia, America, Hong Kong, Japan, Great Britain or Singapore are more often chosen for crypto-licensing.
Cyprus, Malta, Labuan, Vanuatu or the BVI are preferable to obtain a Forex license or permission to operate securities.
Hungary, Lithuania, Germany, Australia, Cyprus, Malta, Belize or New Zealand are most profitable to register banking activities.
Australia, Belize, Hungary, Latvia, Lithuania, New Zealand, Czech Republic, Estonia, Cyprus or Malta are suitable and convenient for investment activities.
Canada, Switzerland, Latvia, Czech Republic, Lithuania, Singapore, Great Britain or Cyprus are more profitable for licensing e-money organizations.
Countries where a simplified offshore financial license is equal to a full-fledged one are all of Europe and Singapore.
What you need to get financial licenses offshore
To get offshore financial services license, you go through several stages. Let's consider them in detail.
First stage is selection of jurisdiction where commercials will be directly launched. This choice primarily depends on the goals of the investor or private entrepreneur. Now, almost any jurisdiction can offer good conditions and tax rates for businesspersons intending to operate outside their country.
In order to choose the most profitable and appropriate country, it is better to analyze all the offered opportunities considering possible risks and local requirements. It is quite difficult to do this on your own, so we recommend you to seek the help of professionals from our international company dealing with offshore activities. You will receive full support at all stages of opening and registering a company, as well as advice on all emerging issues.
If you have already decided on the space where you'll develop your business, then it's time to reflect upon corporative aspects. This procedure consists of the next-mentioned points:
determination of the name of the company according to the norms and provisions of local law;
renting an office for a firm. Some offshores allow to use a virtual one;
cooperation with a qualified agent. It is y impossible to open organization offshore without its participation;
collection of all necessary documentation related to the establishment of the company;
submission of documentation to the registering authority;
setting up business processes: accounting, selection of payment system, auditing and reporting.
Registering an international enterprise offshore, you need to have a bank account. If your firm doesn't have an active account, it will not be possible to conduct any kind of commercials, including online ones. In order to correctly select the banking institution, we recommend you to analyze all offers and choose the most favorable conditions. Next, you need to pay all duties. Price of opening a firm and amount of official fees depend on the type of activities.
Some jurisdictions require firms to pay annual state fees. These fees are fixed based on the type of permission. Starting investments needed for registering an enterprise in offshore jurisdiction also depend on additional factors. They include the need to rent an office, the requirement for a banking account opening, development of strategies to meet the needs of the target audience, etc. Therefore, planning to open such a business is a serious matter.
How much does an offshore financial services license cost
The cost of getting an offshore financial advisor license directly depends on laws and regulations adopted in that country.
Midshores and onshores need to submit financial reports and provide accounting every year. They also have to be audited. Zones with reduced tax rates have always been the most interesting for foreign investors, because they are very prestigious, trustworthy and have an excellent reputation.
Classic offshore. Economic environment of such places is very dependent on the fishing industry, tourism, banking institutions and offshore firms. At the legislative level, businesspersons are offered zero tax commissions and favorable conditions for maintaining the enterprise.
In the offshore administrative-territorial regions, it is possible to achieve low tax rates because of smart distribution of tax systems and the loyal norms provided by regulatory authorities.
What is included in our services
Our specialists have been engaged in registration and getting offshore financial advisor license for many years. We're ready to offer full support at all stages of the registration process. Using the services of our professional advisor, you'll quickly pass registration-procedure and get a license to launch activities that significantly save your time and money. We will take care of the following:
entering information about the enterprise in State Register;
registration of appropriate licenses and permits;
ensuring confidentiality of the founder's identity with the help of a nominee service;
assistance in creating legal address;
selection of qualified personnel with professional experience;
keeping accounting and financial documentation;
creation of corporate bank account with loyal service conditions.
We also provide a number of additional services and free consultations during the whole process.
What is the easiest country to get a banking license?
Many jurisdictions offer quite favorable and loyal conditions for opening bank accounts. In particular, among such countries the most popular are Estonia, Malta, Lithuania, Germany and Cyprus. If we talk about classic offshore financial license, then Labuan, Vanuatu and BVI are the most in demand among them. Our company works with hundreds of jurisdictions around the world.
What are the advantages and disadvantages of offshore banking?
The main advantages of offshore financial services license are low or almost zero tax fees, high data confidentiality and lack of corruption, which often become an obstacle for entrepreneurs. Among the shortcomings, it can be noted that due to the complete lack of access to any data about the beneficiaries, it is sometimes impossible to trace the source of funds and information about their owner.